SO, YOUR DESIGN STYLE IS NEO-TRADITIONAL?
You love clean-lined furniture upholstered in traditional fabrics like velvet, woven polyester, and gabardine—but you crave said furniture painted in brighter colors and covered with of-the-moment patterns instead of the dark stain of yesteryear.
Your style vocab consists of two words: Classic and timeless—but you cringe at the thought of your style being called "granny." You relish the thought of shaking up the traditional construct with slightly mismatched, larger-scale furniture, a casually unified color scheme (think: different shades of green), light, tailored window treatments, and modern touches like Lucite trays to corral everyday items.
Your decorating buzzwords: Chandeliers, chinoiserie, chintz, wingback chairs, modern lighting, stylized floral patterns, crown and panel molding, heirloom Oriental rugs, colorful velvets, supple leather, sconces, black and white, and contemporary artwork.
TREAT YOURSELF!
SHOP THIS BOARD ON PINTEREST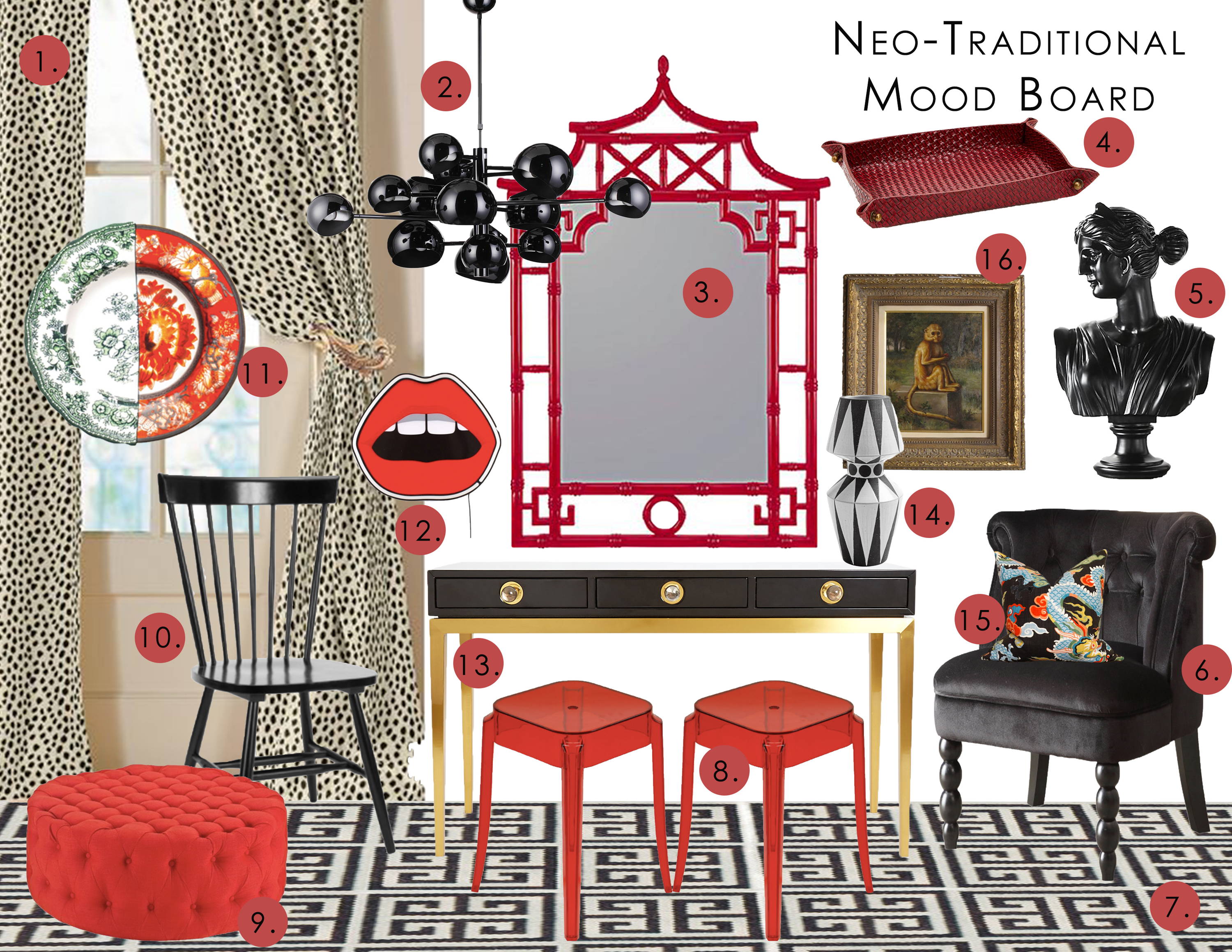 YOU CAN TOTALLY HAVE THIS ROOM.

LET'S PARTNER UP & CREATE THAT LAYERED NEO-TRADITIONAL LOOK YOU LOVE!
Allegra helps design-savvy and vintage-loving folks create multilayered, sophisticated spaces that look as if they've been collected over time.
Her interior design services range from Face-to-Face Room Designs and E-Design projects to Online Color Consultations and Custom Upholstery Projects.