SO, YOUR DESIGN STYLE IS ARTFUL ECLECTIC?
You're the consummate curator who lives by the design motto, "It's all in the mix." Combining different items of varying styles and eras is right up your alley and you recoil at the thought of anything being too matchy-matchy.
You're into the "more-is-more" decorating style but you're determined to create a cohesive look via color, texture, and shape.
Your decorating buzzwords: Mixed metal finishes, patina, salon-style artwork, old with new, mementoes, celebration of contrasts, heirloom furniture, modern sculpture, flea market finds, and highly-curated collections of objets d'art.
TREAT YOURSELF!
SHOP THIS BOARD ON PINTEREST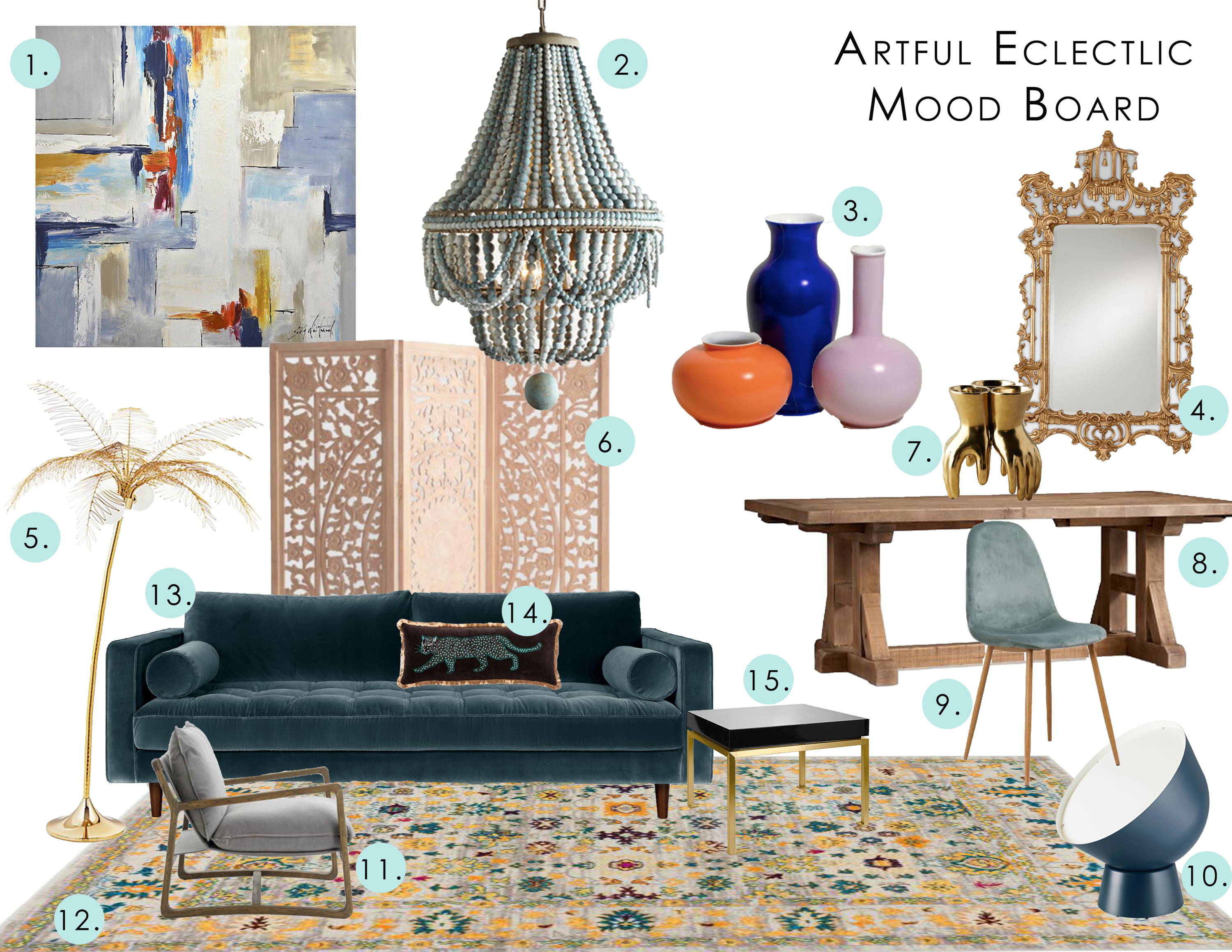 YOU CAN TOTALLY HAVE THIS ROOM.

LET'S PARTNER UP & CREATE THAT LAYERED ARTFUL ECLECTIC LOOK YOU LOVE!
Allegra helps design-savvy and vintage-loving folks create multilayered, sophisticated spaces that look as if they've been collected over time.
Her interior design services range from Face-to-Face Room Designs and E-Design projects to Online Color Consultations and Custom Upholstery Projects.