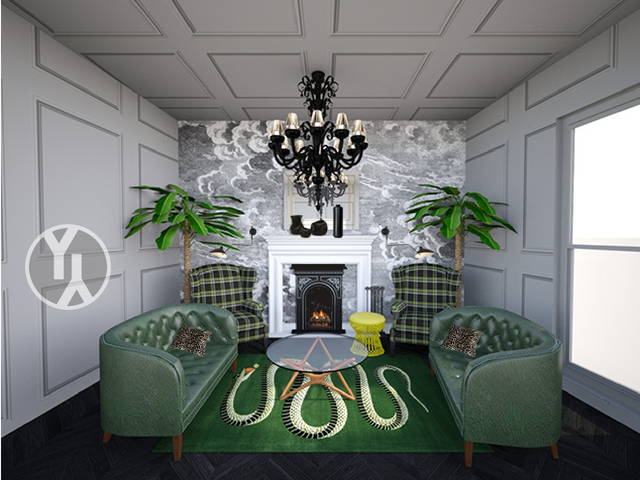 ---
$1,289 FOR 20 HOURS
$95/HOUR THEREAFTER
Do you live in NYC? Do you have a room you're dying to revamp? The Face-to-Face Room Design package is specifically tailored to discerning New Yorkers who crave white-glove interior design treatment but don't want to forego their nest eggs to get it.
With the Face-to-Face Room Design package, you won't be slapped with hidden design fees, you'll receive regular design updates, there won't be any crazy ego trips, and you'll still get the one-on-one interior designer treatment you deserve.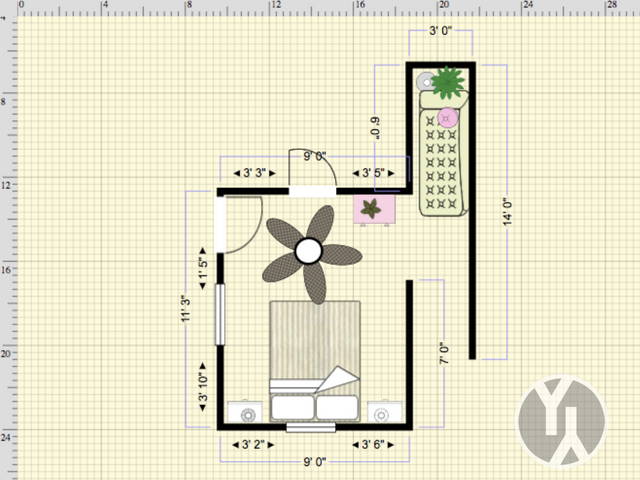 How Face-to-Face Room Design Works:
> First, complete the You & Yours Design Questionnaire. Within one business day, Allegra will contact you to schedule an in-home consultation (up to 1 hour).
> Within 5 business days, Allegra will email you a Custom Mood Board PDF containing 12 to 18 product suggestions & a Pinterest invite. (She uses Pinterest to manage client feedback. READ THIS: How our Pinterest Process works.)
> To maintain project momentum, we ask that you review the Floor Plan and Mood Board within 3 business days.
> Within the next several business days, we will work to finalize furniture & accessories.
> After finalizing furniture & accessories, Allegra will send the Final Design Packge—including a Floor Plan, a Custom 3D Rendering & Shopping List—within 7 business days.
> Immediately thereafter, Allegra will place orders, extending her trade discounts. (Return shipments and restocking fees are the client's responsibility.)
> Once all purchases are delivered, Allegra conducts the Final In-House Installation of furniture & accessories.
What You Get:
> An In-Home Consultation (up to 1 hour) & measurements of your space.
> A Custom Mood Board PDF of 12 to 18 product suggestions to visualize how your room will take shape.
> A Custom Floor Plan showing your revamped furniture, lighting & accessory layout.
> A 3D Rendering of your space.
> A Clickable Shopping List outlining costs & info for product purchases.  
> Complimentary product ordering.
> Final In-Home Installation of furniture & accessories.
> Note: This package does not include Allegra's initial $95 consultation fee, which is due once the appointment is made. An in-person consultation allows Allegra to get to know you and your project needs, your budget, and your timeline. One-hour consults can include the gathering of measurements, photo taking, discussion of the scope of your project, a question/answers session, and more. However, if a Letter of Agreement (contract) is signed during the consultation, the $95 fee will be credited toward your final design.
> This package does not apply to open-plan spaces, such as Living/Dining areas.
> The cost of this package includes 20 hours of work solely dedicated to your Room Design. Please note that all communications (meetings, emails, phone calls, etc.) are considered work, and count toward Allegra's design time. That's why it's important that clients are 'present,' punctual & generally decisive. The cost of any additional design time will be billed at $95/hour.
> A layered space is always an interesting space. The Shopping List will always contain an assortment of affordably priced items, designer brands, items sold only to the trade, and one-of-a-kind vintage pieces—all within your set budget. If you have a favorite brand or piece, let Allegra know.
> Maintaining project momentum is crucial to the success of any Room Design. It's therefore imperative that you, the client, immediately communicate appointment conflicts, inabilities to make timely decisions, and any other problems so as to keep your project fresh and moving ever forward.