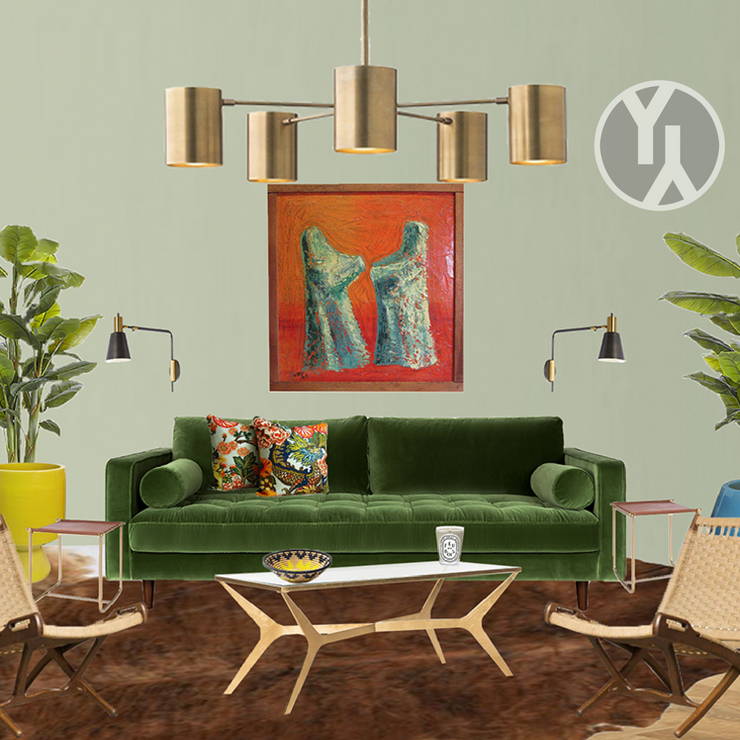 E-DESIGN ROOM REFRESH | $397
If you feel that hiring & working with an interior designer is simply out of your reach—both financially and logistically—E-Design is the way forward.
E-Design is a collaborative process that allows you to be as involved as you'd like—and the design timeline is driven by your own schedule. Plus, one flat fee ensures you'll never go over-budget.
The E-Design Room Refresh package is a scaled-down version of our Full-Service E-Design package that saves you time & money—and you'll still get that unique, eclectic, layered space that Allegra is known for creating.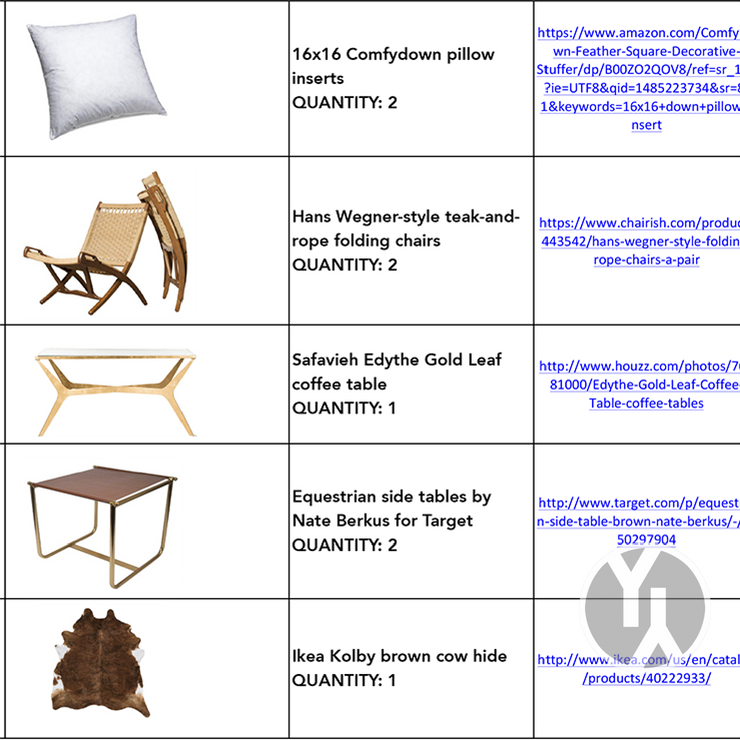 How Room Refresh Works:
> After making payment, you'll be asked to complete the You & Yours Design Questionnaire and to upload your room's measurements & images. (READ THIS: How to Measure & Take Photos for E-Design Packages.)
> Within 5 business days, Allegra will email you a Custom Mood Board PDF containing 12 to 18 product suggestions & a Pinterest invite. (She uses Pinterest to manage client feedback. (READ THIS: How the Pinterest Process works.)
> To maintain project momentum, please review the Mood Board within 3 business days.
> Once products and layout are finalized, you'll receive the Final Design within 7 business days. It includes a Floor Plan, Clickable Shopping List & Setup Instructions.
What You Get:
> A unique Mood Board PDF featuring amazing products set alongside one another so you can easily visualize how your room will take shape.
> A customized Floor Plan of 1 room in your home, incorporating your initial feedback.
> A Clickable Shopping List, from which you can purchase items directly. (For an additional $65, Allegra will order items for you, passing along her trade discounts without markups.)
> Notes & Setup Instructions acting as a roadmap in setting up every piece of furniture & decorative accessory.
> One complimentary revision, if necessary.
> Please note that this package does not apply to open-plan spaces, such as Living/Dining areas. This E-Design package applies only to 1 room or area of your home.
> This package is a scaled-down version of the Full-Service E-Design plan because it does not include a 3D Rendering of your space. It's suggested that you purchase the Full-Service plan if you'd like a 3D Rendering.
> After Allegra receives the measurements & images of your space, your customized Mood Board and Pinterest invite will arrive within 5 business days.
> A layered space is always an interesting space. The Shopping List will always contain an assortment of affordably priced items, designer brands, items sold only to the trade & one-of-a-kind vintage pieces. If you have a favorite brand or piece, tell Allegra & she'll be happy to include it.
> Maintaining project momentum is crucial to the success of any Room Design. It's therefore imperative that you, the client, immediately communicate appointment conflicts, inabilities to make timely decisions, and any other problems so as to keep your project fresh and moving ever forward.