Your Airbnb Revamp project gets rolling once you've purchased the package. Then, you'll fill out our short-term rental questionnaire, measure & attach pics of your space. (See: Tips on
how to measure & shoot a room
.)
Within 24 hours, we'll get started & within 7 business days you'll receive

a concept board, floor plan, shopping list & detailed setup instructions.
Our 1-hour Q&A call will automatically be scheduled (you'll get a calendar invite) roughly 3 weeks later, allowing for time to order & receive your items.
If you'd like Allegra to
order for you (+$259),
Start your
Airbnb Revamp
project today!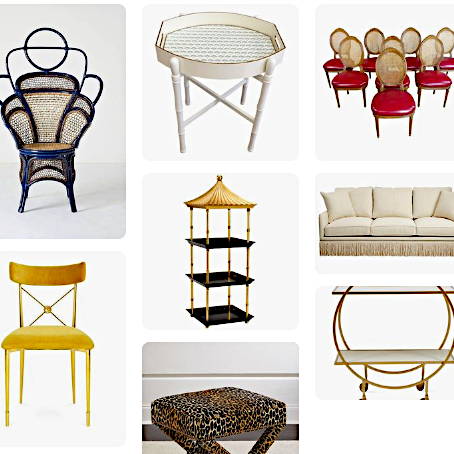 We Love Pinterest Collaboration.
We use Pinterest to collaborate with our clients because of its ease of use & because it can be accessed from virtually anywhere.
Not only is Pinterest a rich visual tool, it's also a useful means for you to collect inspiration & discover new design ideas. Think of Pinterest as the web-based pin board that will keep all of our ideas organized.
Start pinning today!